Shaka has recently made a discovery 
which could revolutionize art history, thanks to a lucky coincidence.
Our team who was hired to remove a few vinyls for a famous Parisian jewelry store, faced a challenge with the store worn-out wall. This latter seemed significantly deteriorated by time and by the last installation done on its façade. Its fragility was confirmed during the vinyl derig: not only the vinyl got removed but also a significant portion of the wall ! Already shocked by this collapse, they could not believe what they saw in the remaining portion : a painting !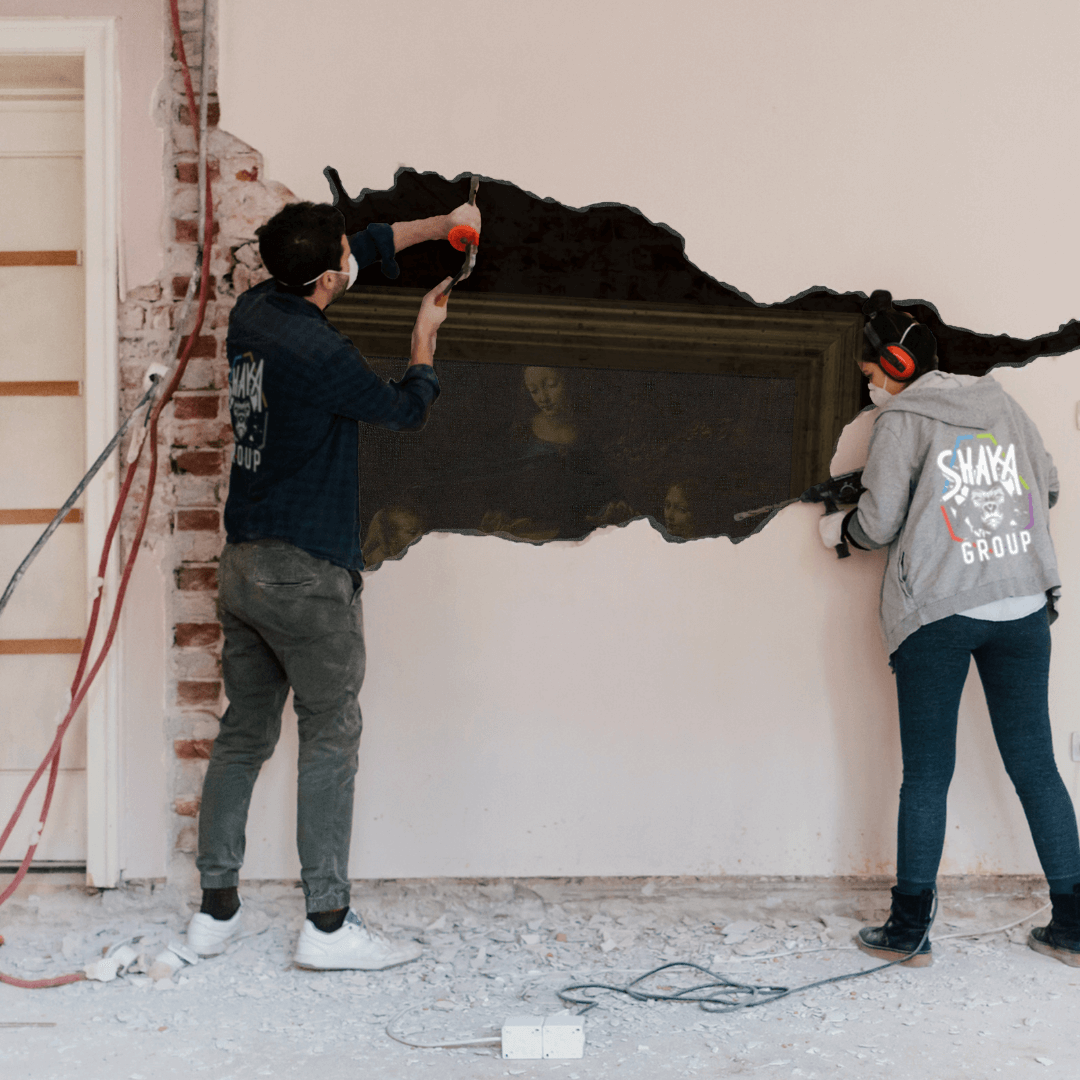 Indeed, after the intervention of one of the Fondation Française de l'Art' specialized team to authenticate the artwork, a piece of French history came back into the light.
The team's excavation retrieved from the plaster, a canvas, which has survived the centuries and their tumults. Slightly damaged because of time and humidity, it turned out to be an unknown painting to the glory of Louis XVI.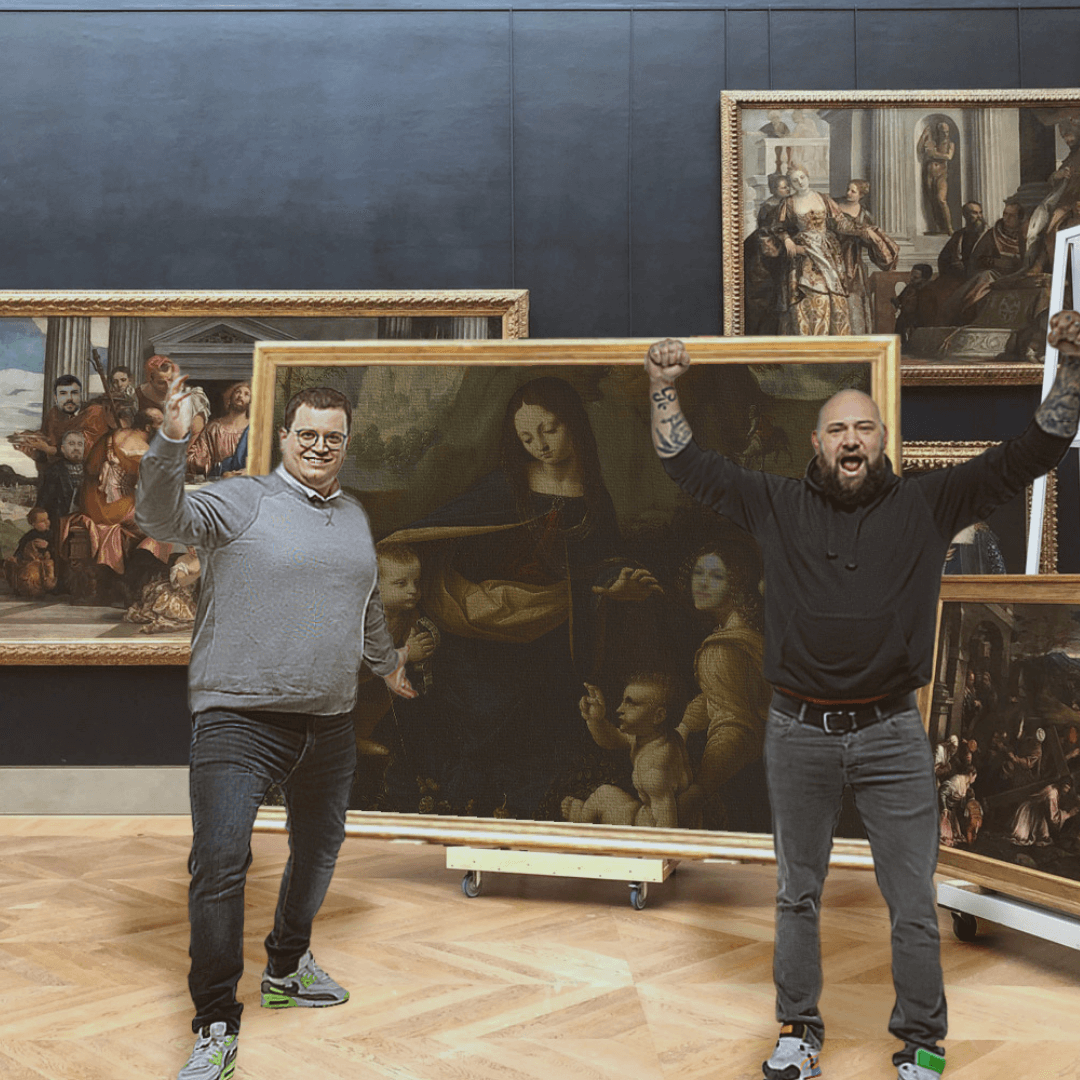 The walling up seemed to be voluntary and would have potentially been carried out by a king'supporter, to avoid the canvas destruction during the French revolution. A few hours after the discovery announcement, the Louvre Museum officially declared its interest in acquiring the work, once all the verification and restoration procedures would have been carried out.